Crossword Puzzles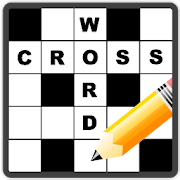 How to Play:
Review the clues for the crossword and fill in the appropriate answers on the puzzle.
Click the "Check Answers" button at anytime to check your work.
Click the "Generate New Crossword" button anytime to get a new puzzle.
Scoring:
For every puzzle completed correctly you earn 250 points.
Crossword Puzzles Leader Board
| Rank | Name | Games Completed | Score |
| --- | --- | --- | --- |
| 1 | Daniel Clear, OH | 6 | 1,500 points |
| 2 | Gary Abbott, CO | 3 | 750 points |
| 3 | Kian Nash, IN | 2 | 500 points |
| 4 | David Mathews, CO | 1 | 250 points |
| 5 | Samuel Perez Sr., IN | 1 | 250 points |
| 6 | Jonny Ruggiano, CA | 1 | 250 points |
| 7 | Michael Mosley, VA | 1 | 250 points |
| 8 | Chad Barfield, OK | 1 | 250 points |
| 9 | Rob Bowman, CA | 1 | 250 points |
| 10 | Justin Newby, WA | 1 | 250 points |