Wrestling Trivia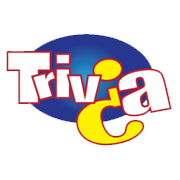 How to Play:
Answer multiple choice trivia questions based on clues given.
Scoring:
For every correct answer you earn 10 points.
If you give an incorrect answer you loose 2 points.
Game Setup:
A game consists of 10 trivia questions.
A game must be completed in order to save the earned points to the leader board.
Must be logged in and have a primary profile to be included on the leaderboard.
Wrestling Trivia Leader Board
| Rank | Name | Games Completed | Score |
| --- | --- | --- | --- |
| 1 | Kevin Hejnal, CA | 152 | 12,632 points |
| 2 | Mason Lillard, TN | 83 | 4,914 points |
| 3 | Brian Cuddy, DE | 32 | 2,648 points |
| 4 | Jake Johnson, WA | 33 | 2,144 points |
| 5 | Randy Leydecker, AZ | 30 | 2,108 points |
| 6 | Daniel Clear, OH | 26 | 2,096 points |
| 7 | Jonny Ruggiano, CA | 23 | 1,938 points |
| 8 | Samuel Perez Sr., IN | 25 | 1,924 points |
| 9 | john lowery, PA | 40 | 1,904 points |
| 10 | Kevin Sheehan, MA | 33 | 1,776 points |