Word Game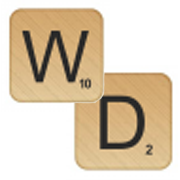 How to Play:
Based on the given clue, click on the letter that you believe is in the word(s).
Scoring:
For every correct letter you earn 5 points and for every missed letter you loose 2 points.
If you miss 6 letters you fail the word and loose 25 points.
For every word you guess correctly you earn 50 points.
Game Setup:
A game consists of 10 words.
A game must be completed in order to save the earned points to the leader board.
Must be logged in and have a primary profile to be included on the leaderboard.
Word Game Leader Board
| Rank | Name | Games Completed | Score |
| --- | --- | --- | --- |
| 1 | Chris McCully, PA | 66 | 74,644 points |
| 2 | Jack Hornbuckle, OK | 72 | 61,031 points |
| 3 | Jonny Ruggiano, CA | 60 | 54,892 points |
| 4 | Samuel Perez Sr., IN | 35 | 37,576 points |
| 5 | Michael Mosley, VA | 17 | 18,796 points |
| 6 | Joe Stabilito Sr., PA | 20 | 17,404 points |
| 7 | Justin Kruczkowski, OH | 23 | 14,875 points |
| 8 | Hudson Mann, MN | 15 | 13,842 points |
| 9 | Brian Cuddy, DE | 14 | 12,032 points |
| 10 | Kaitlin Hatcher, IA | 10 | 9,121 points |